V ceníku najdete pouze orientační ceny u nejžádanějších zákroků. 
Pro určení přesné ceny je nutná konzultace s lékařem.
| | |
| --- | --- |
| Konzultace | od 250,- |
| Konzultace při současné rezervaci termínu OP a složení zálohy (min. 1.000 KČ) | zdarma |
| Předoperační vyšetření | 1 600 |
ÚPRAVY PRSOU
KONTURY TĚLA
OBLIČEJ
PLEŤ
CENY SOUVISEJÍCÍ SE ZÁKROKEM
Narkóza není zahrnuta v ceně výkonu
1 hod. 3 800
2 hod. 6 350
3 hod. 8 250
Hospitalizace

1 den 4 600,-

2 dny 8 500,-

Pooperační prádlo není kromě zvětšení prsou zahrnuto v ceně výkonu
 
Balíček pooperační péče k operaci
 zdarma
Sleva při další operaci
10 %
Ceny jsou orientační a budou upřesněny při konzultaci s plastickým chirurgem v závislosti na náročnosti konkrétního zákroku.
Chcete udělat radost někomu blízkému?
Nechte si připravit dárkový poukaz na kteroukoliv naši službu nebo jakoukoliv nominální hodnotu!
Naše recepce je vám k dispozici na telefonu (+420) 549 213 660 nebo emailu info@bodyestet.cz.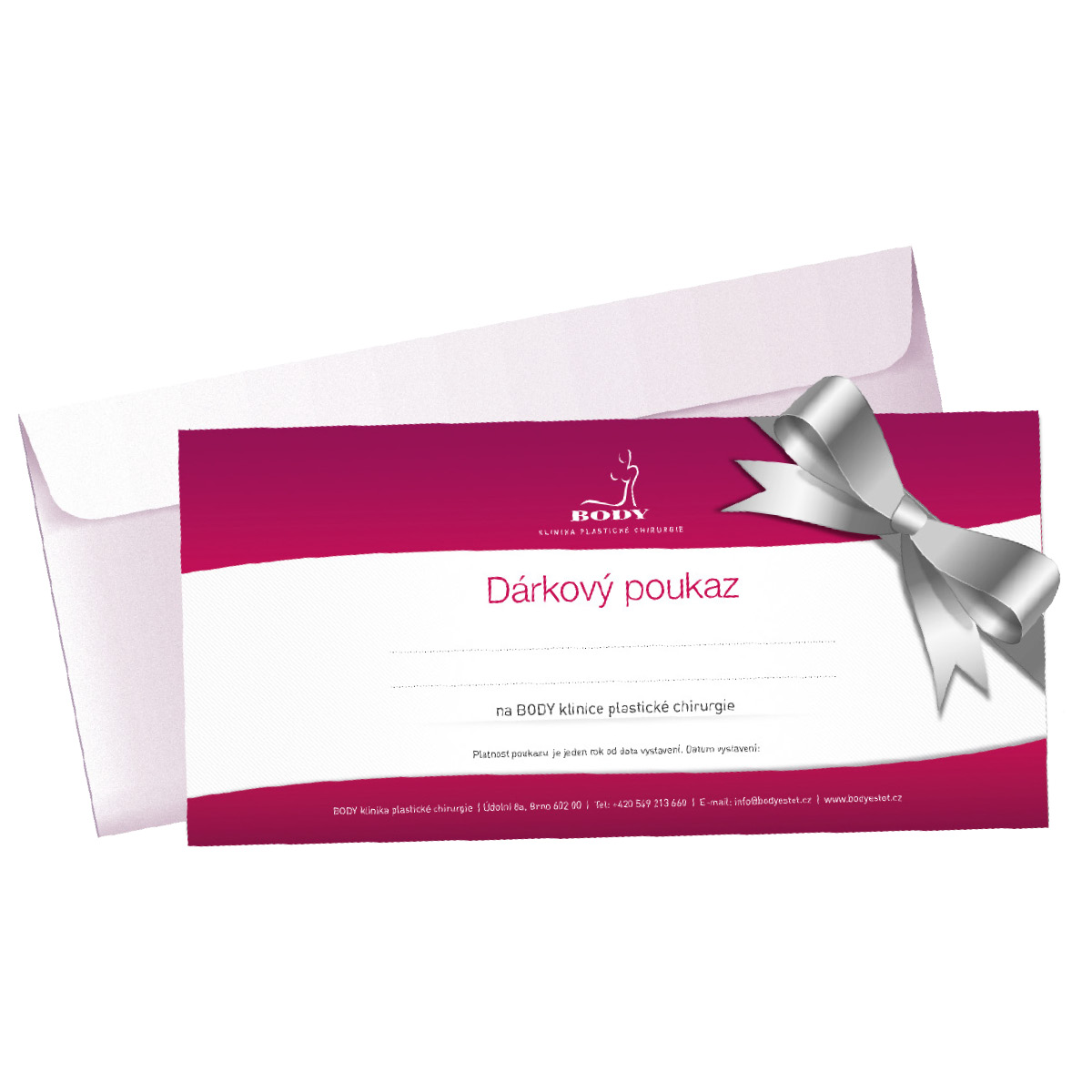 Do you consider a treatment?
What are the most frequent questions? You can ask us about anything. Don't feel ashamed, we are ready to help you.
Plan an appointment today. An experienced doctor will take care of you and you will learn many important facts.
Do you need advice? Contact us right now, we are at your disposal. We are ready to help you by formulating a question or scheduling an appointment with our doctors.