Do you need to smooth out wrinkles on your forehead, around eyes, lips or elsewhere in your face and neck? Would you like to improve your self-confidence and look younger? We have excellent experience with high-quality dermal filler treatments. Have you already tried this proven and sought-after method?
Wrinkle filler treatment
Apart from smoothing out wrinkles, dermal fillers are suitable to add volume to lips, improve cheek bone contours, for light tightening of saggy skin in face and neckline, rejuvenation of hands and organic skin reinvigoration. It can be used to improve the appearance of scars after injuries and acne.
There are many materials which can be used to add volume (e.g. autologous fat, hyaluronic acid, dermal fillers based on polyethylene glycol, collagen, silicon etc.). Temporary materials are the current trend worldwide. Scientifically speaking, they are biodegradable, meaning they can be degraded by the body within one year.

Apart from the application of your own fat, we can offer biodegradable (i.e. degradable by the body) dermal fillers based on hyaluronic acid. We have very good experience with renowned producers Restylane and Laboratories TEOXANE, with the Teosyal product range.
Advantages of wrinkle filler treatment
Immediate effect is a big advantage of dermal fillers. You will be surprised by how young you will look. The expression of your face will grow visibly softer.
Are you not sure about the final effect? Do not be afraid and try some of the temporary fillers (autologous fat, hyaluronic acid).
It is an outpatient and almost painless procedure. You can resume your everyday activities immediately after the procedure.
If autologous fat or hyaluronic acid are used, it is a gentle method for your body because only body's own substances are added which can degrade naturally.
HIGH LEVEL OF SATISFACTION 98 %
SURGERY COST FROM (CZK) od 2.000
do 10.000
Are you considering wrinkle reduction and need an advice?
Consult our experienced professionals on-line.
Methods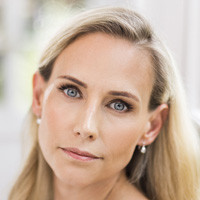 Wrinkle reduction with autologous fat
You may be surprised, but autologous fillers to the body have been used in medicine for over 100 years. They have at least two clear advantages. Mainly, the good feeling of not putting any foreign material in your body, and then the zero probability of allergic reaction. It is the reason why the method of autologous fat application is currently experiencing a great renaissance. The popularity of the method in breast augmentation and also in facial surgery has been ever growing.
Autologous fat may be used as a filler to remove deep wrinkles (nasolabial, between eyebrows) but also to fill lips and for so-called volumetric facial rejuvenation. Considering the density and size of fat cells, fat is not suitable to correct minor wrinkles.
The advantages of autologous fact include its safety and long-lasting effect in the treated area. The necessity to harvest a bigger quantity of fat in another place is a disadvantage. The treated area must be first overfilled because some fat gets spontaneously absorbed. You have to expect that your appearance is not natural in the first days after the application. Do not be afraid, it is a temporary condition which will pass.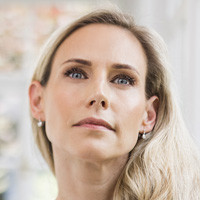 Dermal fillers based on hyaluronic acid
Dermal fillers based on hyaluronic acid are today the gold standard among filling materials. What is it exactly the hyaluronic acid? The acid fills part of the space among cells, it is contained in joints and eyes. In the skin and subcutaneous layer, it binds a large quantity of water and therefore it is responsible for skin's elasticity and volume.
Dermal fillers based on hyaluronic acid  may rarely induce minor allergic reactions. Generally, the purer the dermal filler with hyaluronic acid is, the smaller the chance of any unwanted reaction. Hyaluronic acid is gradually degraded in the body. The effect is temporary, same as with fat. Hyaluronic acid, a low-molecular substance, for medical purposes is produced in a laboratory.
Surgical process
No special preparation is necessary before the application of dermal fillers.
The whole outpatient procedure takes about 10 to 20 minutes.
If you are afraid of pain, we can moderately anaesthetize the treated area with Emla cream half an hour before the procedure or apply a local anaesthetic with a thin needle. The procedure will be more comfortable for you.
After disinfecting the skin, we will apply the dermal filler in the desired area with a special thin needle or cannula with a fragment-of-millimetre diameter.
We usually perform more punctures. After the treatment, your skin may be temporarily red, with a burning sensation and a light swelling. Minor bruises may occur if injections are deeper.
Recovery
After the application, do not massage or treat in any way the treated area for at least 6 hours.

To get the maximum effect, avoid very hot and very cold environments, physical effort and sunbathing.

The follow-up is scheduled upon agreement, usually after 1 to 3 weeks.
Possible risk of wrinkle reduction with dermal fillers
Exceptional, temporary reddening, swelling, bruises and pain may occur for 2-3 days after the application.

Stiffening may occur in the treated areas after a few days, or a minor asymmetry in case pair areas were treated.

If any of these persist, a follow-up is advisory.

The filler should not be applied if there are any signs of hypersensitivity to the substance, if you suffer from immunity disorder, in pregnancy and during breast feeding. It also must not be applied into inflamed areas, in the area of rash of herpes zoster and must not be combined with chemical peels and laser rejuvenation treatments.
Why choose us?
A top team of plastic surgeons
Our team consists of the best certified professionals. We have valuable experience and excellent references.
Thousands of successful procedures
Our surgeons have been in the business for more than 20 years. They have successfully performed thousands of operations and helped many patients.
State-of-the-art operating theatre
Our equipment and applied standards meet the strictest international standards. It is important for a successful surgery as well as for your safety after the procedure.
Do you consider a treatment?
What are the most frequent questions? You can ask us about anything. Don't feel ashamed, we are ready to help you.
Plan an appointment today. An experienced doctor will take care of you and you will learn many important facts.
Do you need advice? Contact us right now, we are at your disposal. We are ready to help you by formulating a question or scheduling an appointment with our doctors.