Klinika plastické chirurgie
We are ready to help you
Why choose us?
A top team of plastic surgeons
Our team consists of the best certified professionals. We have valuable experience and excellent references.
Thousands of successful procedures
Our surgeons have been in the business for more than 20 years. They have successfully performed thousands of operations and helped many patients.
Professional medical treatment during your whole stay at the Clinic
Within the post-surgery care, you will have a doctor available to tackle any immediate health problems.
We do not ignore risk
Your safety and satisfaction are our priorities. We believe that using certified and quality medical material and equipment is part of the perfect complex care.
State-of-the-art operating theatre
Our equipment and applied standards meet the strictest international standards. It is important for a successful surgery as well as for your safety after the procedure.
Personal and human approach
We are pleased that apart from professionalism, the strengths of our staff also include a client-oriented and human approach.
Body Pension
Within further care, you or your accompaniment may take the advantage of accommodations in the Body Pension which is part of the Clinic's facility.
Body Clinic Specialists
All procedures at the Clinic are performed only by experienced and certified plastic surgeons who continuously improve their expertise with the latest findings from international congresses and symposiums. Our surgeons are highly professional yet very empathetic and client-oriented.
Patients' reviews
A satisfied client is the best reward and reference. Read the reviews by our patients.

Aneta
Good morning, I would like to say thank you to Dr Menšík and to all the staff and medical team of the Body Clinic for the excellent and very human approach care, which I was given. I was very satisfied, and I strongly recommend the Body Clinic!
Complete review
Silvie, Czechia
Dear doctor Zimovčáková,
I have to write you because I am so happy about the result and simply cannot believe that everything has healed so well only 6 days after my breast surgery. When I took off the bandage yesterday I was surprised how well it was done. You are excellent, simply the best! (Even my husband, who also cannot believe it, says so :-) Again many thanks to you and your great team! You were all great and I felt really comfortable at the clinic. Best Regards to everybody!
Silvie, Czech Republic
Complete review
ZM, Czechia
Dear doctor Menšík,
Six weeks ago you performed a breast augmentation on me. Words can hardly express my excitement and satisfaction. Your gifted hands did a perfect job and I am happy that I have the nice and full breasts which I longed for, for a long time. Of course, I cannot forget also the great team of nurses, doctors and very kind girls at the reception.
Complete review
Rating from portal Estheticon.cz
VIP Clients
For years, the most beautiful women of Czechia have been approaching Body Clinic's most experienced plastic surgeons with confidence.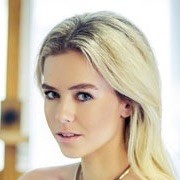 Veronika Machová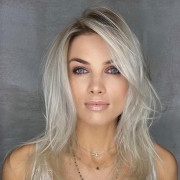 Klára Medková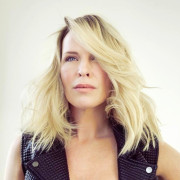 Diana Kobzanová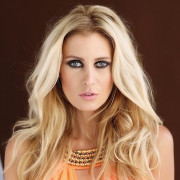 Kateřina Průšová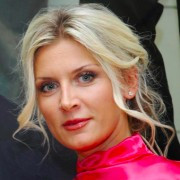 Petra Minářová
Photo: ČTK/Šimková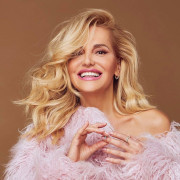 Dara Rollins
Do you consider a treatment?
What are the most frequent questions? You can ask us about anything. Don't feel ashamed, we are ready to help you.
Plan an appointment today. An experienced doctor will take care of you and you will learn many important facts.
Do you need advice? Contact us right now, we are at your disposal. We are ready to help you by formulating a question or scheduling an appointment with our doctors.